The 25 Best Knock Knock Products: Funny To Do Lists for Everything
I have a slight obsession with Knock Knock products. It probably has something to do with my overall obsession with productivity, efficiency, and organization.
But Knock Knock products aren't your every day to do lists—they're funny to do lists. Sure, you could grab a legal pad and DIY your own versions of their popular designs but it seems silly to waste the effort. After all, Knock Knock products tend to cost less than $10 each, and their design aesthetic makes for nice home office desk ideas. Depending on your level of use, they can last for months.
You could shop Knock Knock products just for yourself but they also make for awesome gift ideas. Whether you're buying for a busy professional or a stay-at-home mom who has a lot to keep track of, there's honestly something for everyone.
Unlike most organizational products, Knock Knock products aren't inherently feminine. The good news? These funny to do lists would be well received by a person of any gender!
So let's get to it then, shall we?
Jump Ahead to a Specific Section:
#1: For Making a Tough Decision: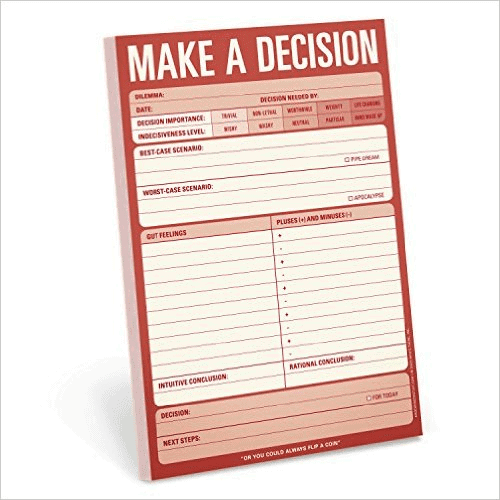 $4.64, Amazon
Puzzling through something in your mind? Let it out in the book.
Or rather, this funny to do list.
Looking for a cleaner interface for making a tough decision? Check out the Pro/Con version of this Knock Knock product. It's perforated so you can consider your pros and cons independently from each other!
#2: For When Your Post-It Notes Need an Upgrade: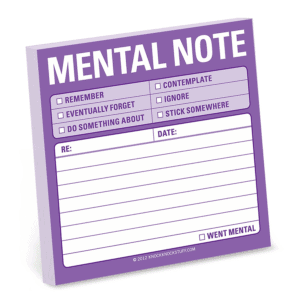 $4.20, Amazon
If you're familiar with Knock Knock products, you'll recognize their focus on funny sticky notes in addition to funny to do lists. Since plain sticky notes are so boring, spice up your life with these "Mental Notes".
#3: For A Complete Sticky Note Overhaul: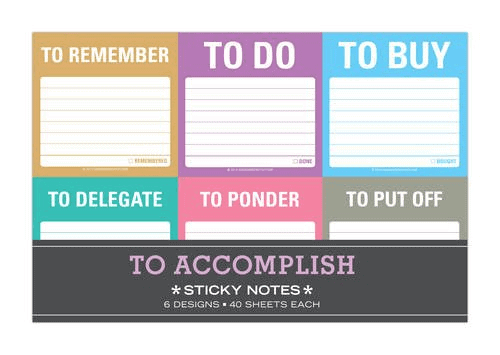 $9.76 and up, Amazon
If your sticky notes need a more complete overhaul, try one of several Knock Knock products themed sets. Your desk will look a lot more colorful and bright after adding these to the mix!
Shop the complete collection of Knock Knock product sticky notes.
#4: For Replacing Your Bulky Planner: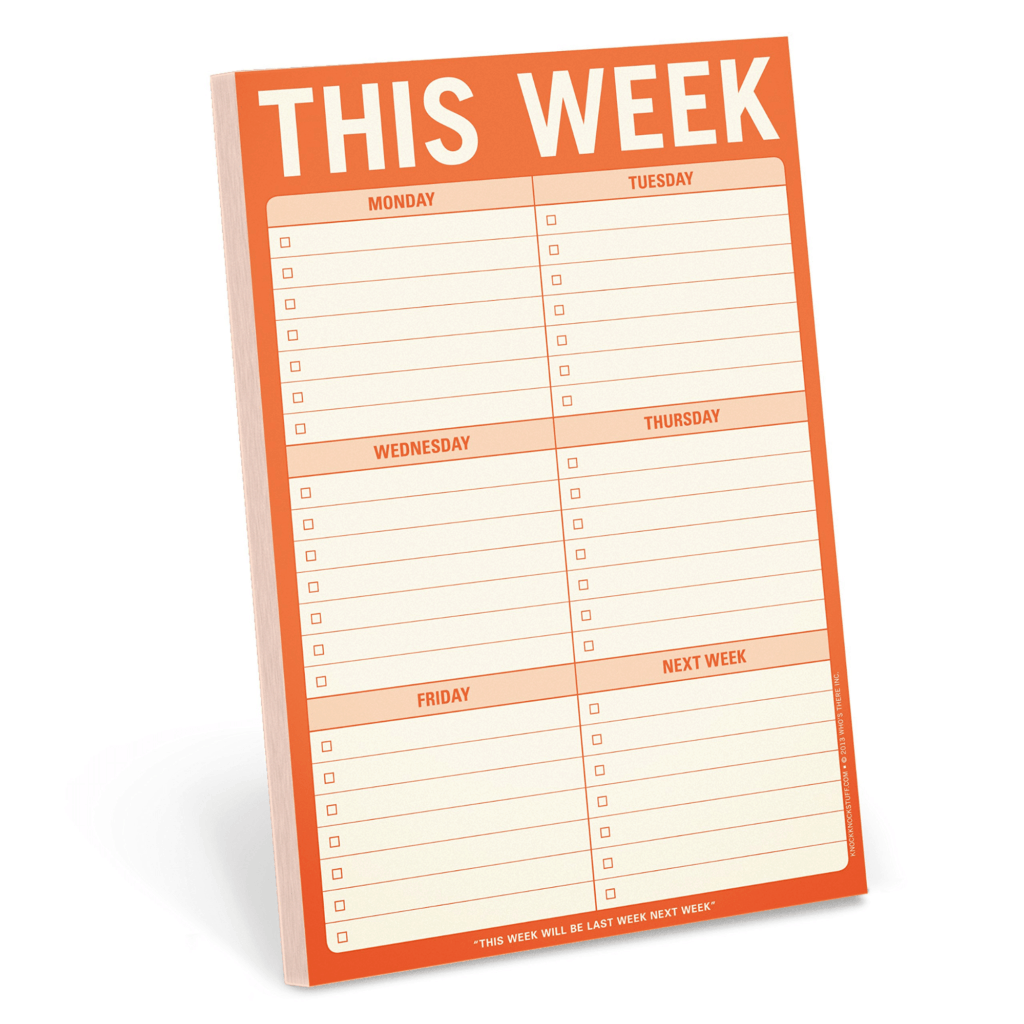 $5.60, Amazon
…But no hate if that's what works for you! Everyone organizes in their own way. The reason I haven't caught onto the planner trend is because I know I'd fill it out completely and promptly lose it. That, and I operate best in the cloud.
As such, this is one of my favorite Knock Knock products. No, it's not a funny to do list—it's a straightforward to do list for getting shit done. I use this every week to plan out my workload, so I can get an understanding of what I need to accomplish each day, at-a-glance. I love that I can just rip off the deadweight when the week is through or bring a single sheet with me when I'm traveling.
And if you were hoping for a funny to do list of the same nature, you're in luck—here's an alternative.
#5: …To Pair with These Days of the Week File Folders: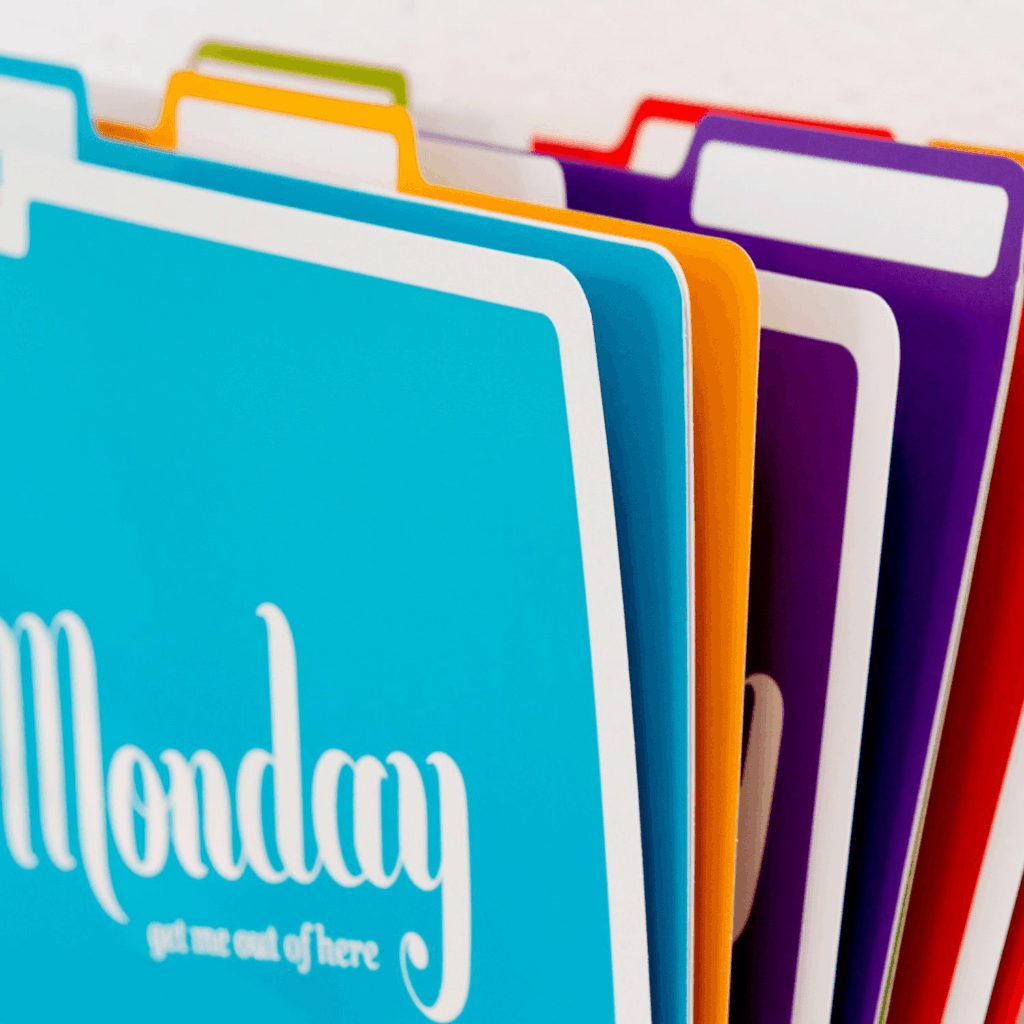 $9, Amazon
While you're working on organizing your week, you might as well create a filing system to match. I'll admit that my own filing system is a little more basic but I do love how fun these days of the week folders are!
#6: …And Here's the Mousepad Version: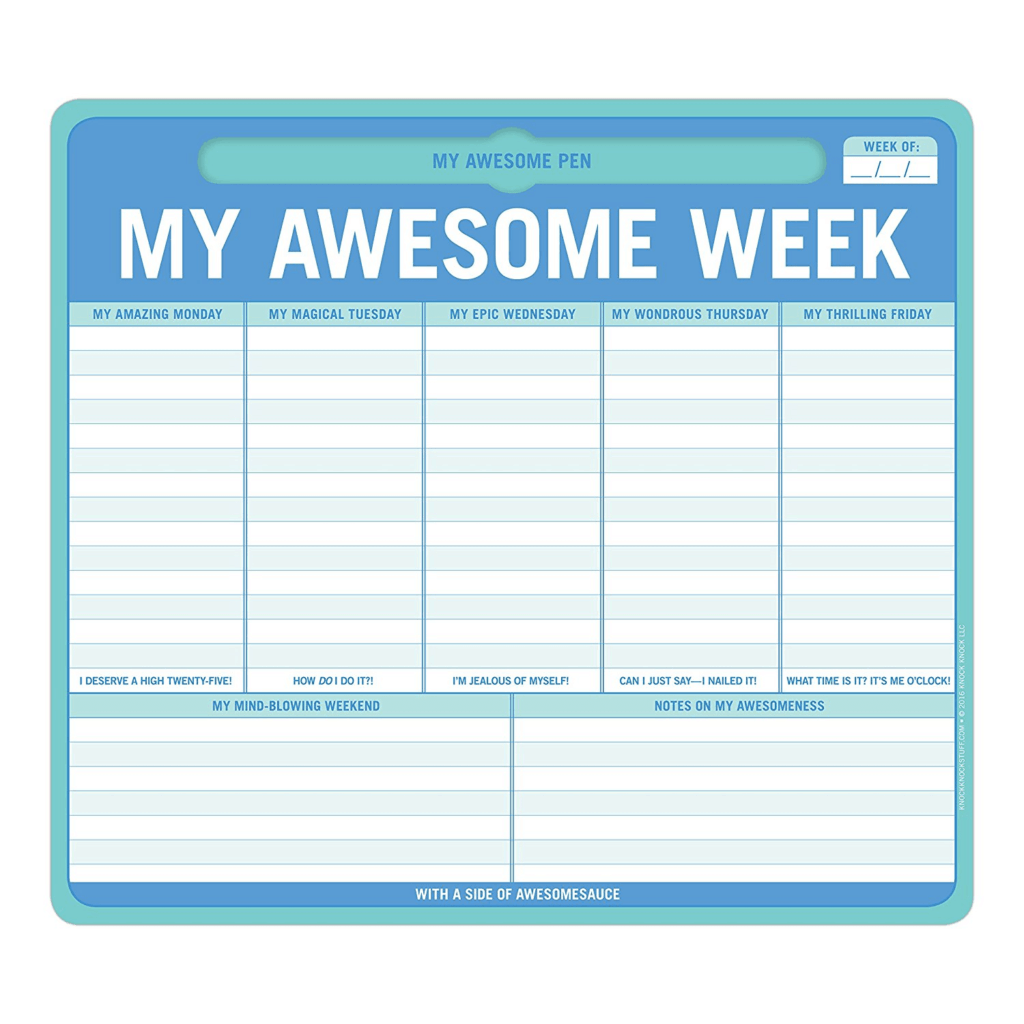 $12, Amazon
Although I fully stand by my favorite Knock Knock products (#4 on this list), I recently decided to shake things up and ordered this organizational mousepad. Talk about multifunctional!
#7: For Getting a Clearer Look at Today: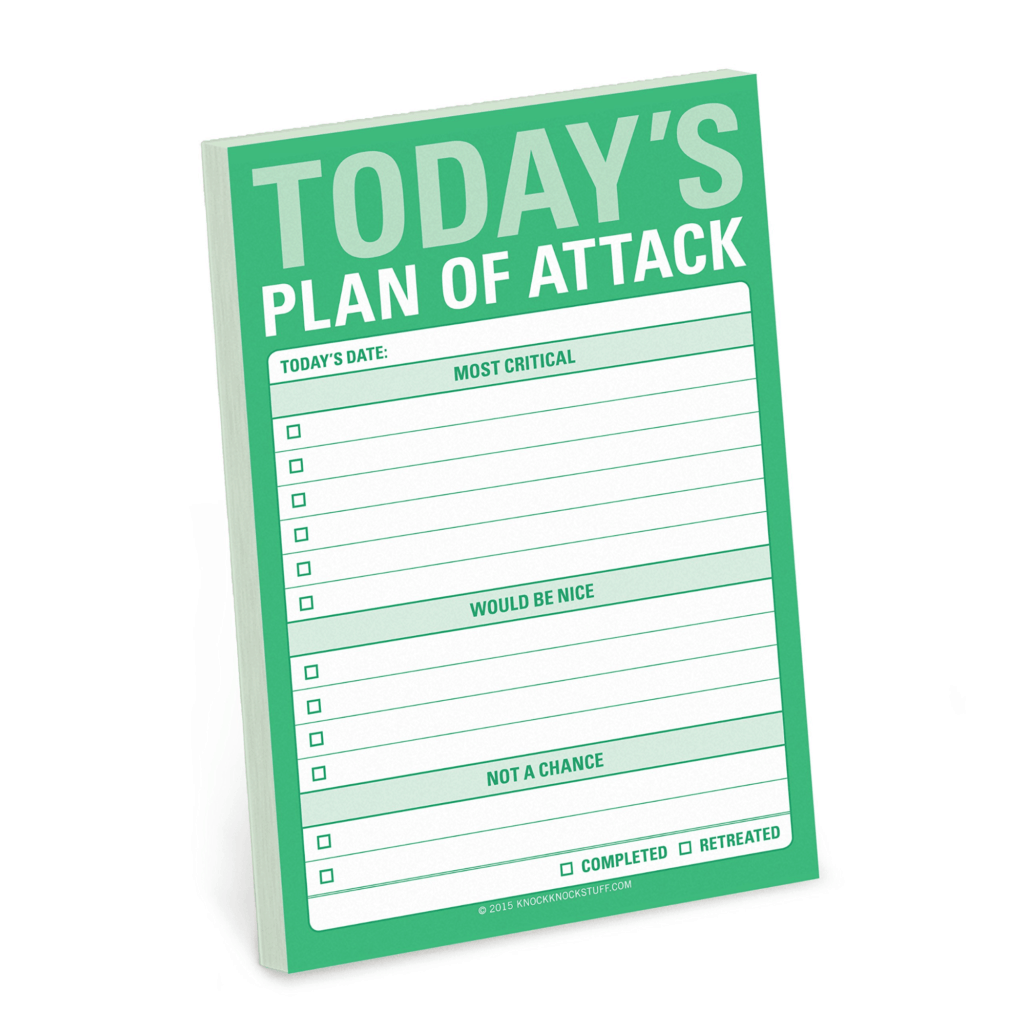 $6.95, Amazon
If you'd rather plan your week one day at a time, or find peace of mind in seeing each day at-a-glance, then you might prefer this daily funny to do list.
And yes, there's an alternative to this one, too!
#8: For Organizing All Those Pesky Receipts: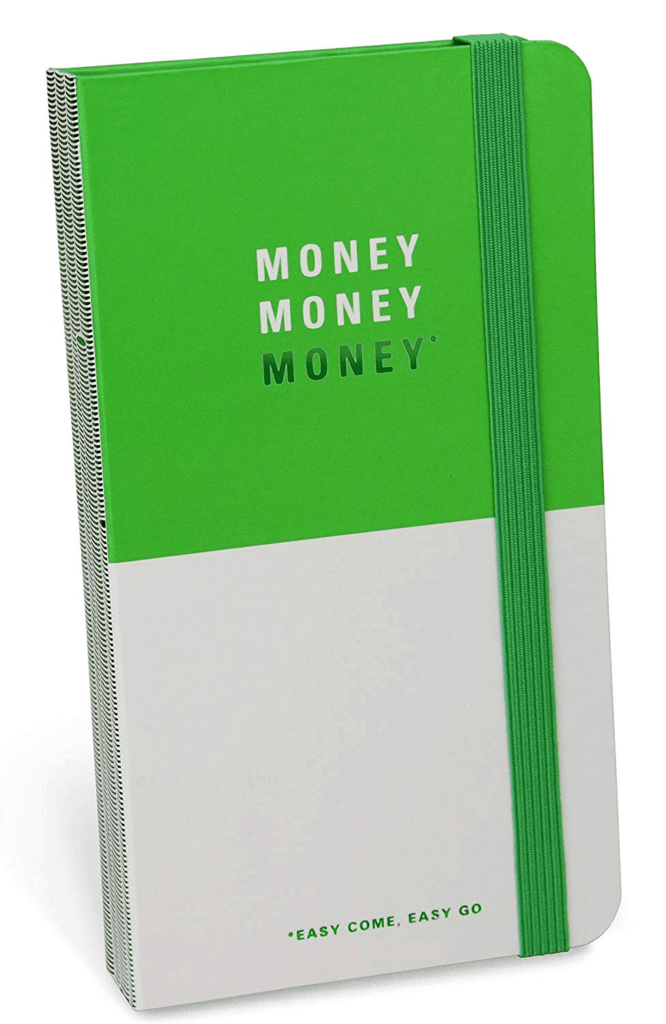 $12.28, Amazon
Real talk: I've had a version of this on my Amazon wishlist for forever but it's always been out of stock! I rectified that situation by buying the Knock Knock version while writing this article.
It's perfect for collecting receipts that I accrue that I later need to scan (using an app like Neat) and file as tax deductions. Otherwise, they get lost and torn up in my purse—not ideal!
#9: For Simple To Dos: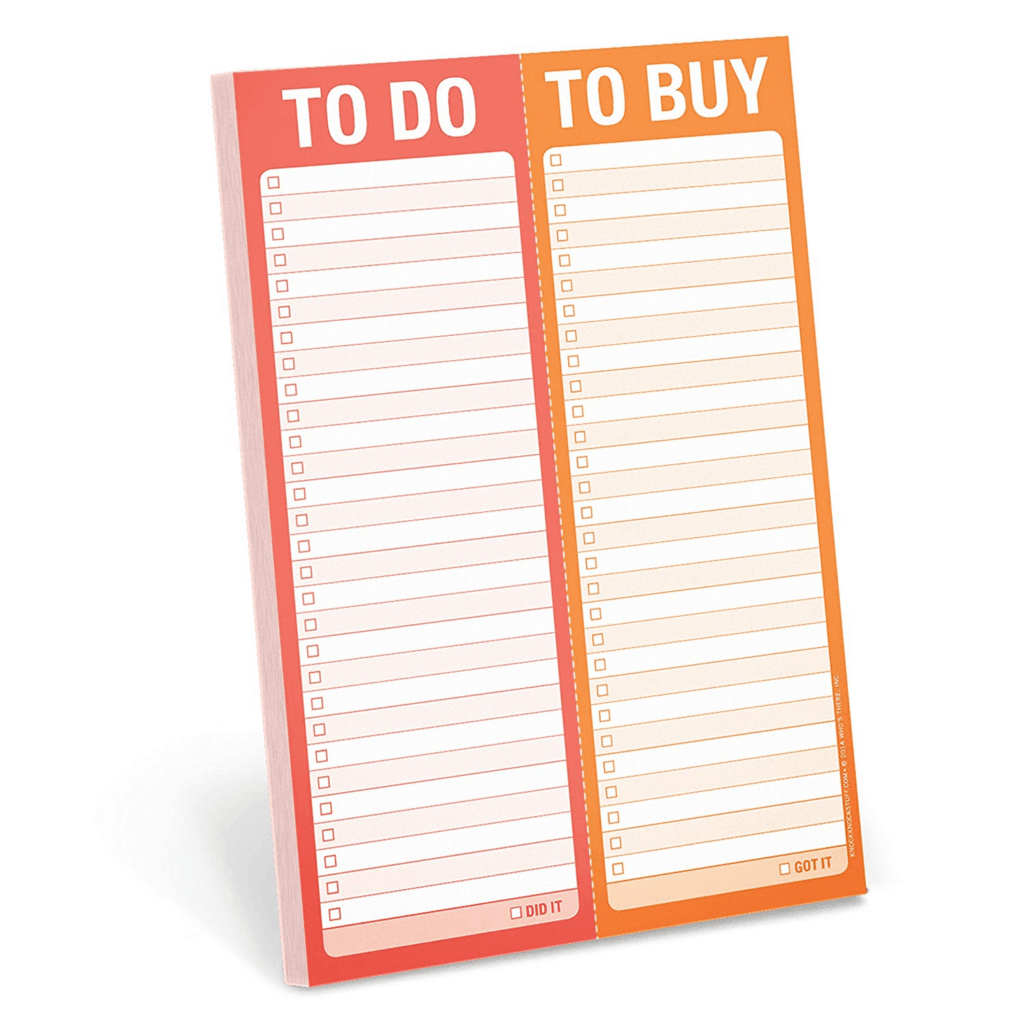 $7, Amazon
Crave a more simplistic to do list? Knock Knock products has a solution for that! This to do list can get you through your daily to dos, while also supporting your daily errands. It's perforated so you can pick whatever to do list you need at the time.
#10: For Making Sure You Don't Forget Anything at the Grocery Store:
$7.44, Amazon
What's worse than a grocery run that ends in disappointment? If you don't check the fridge and pantry before you embark on a trip, you're bound to forget something. Turn the tides in your favor with this funny to do list.
#11: For Packing All of the Essentials: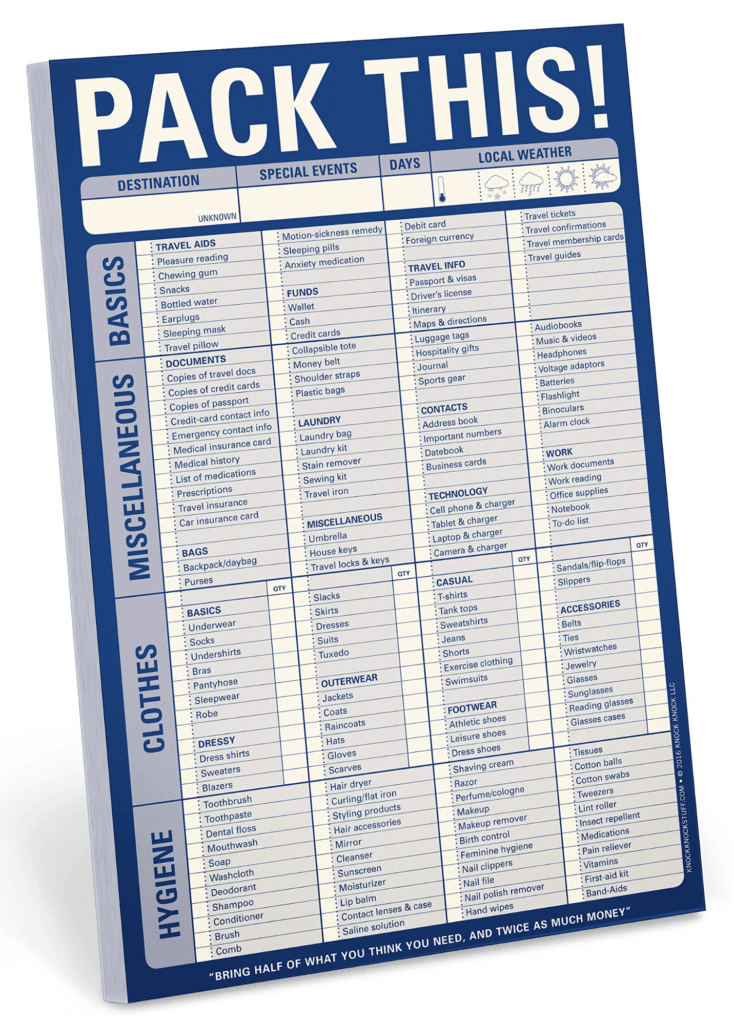 $6.73, Amazon
It's hard to pack for a trip without a plan. If you overdo it, there's no room for souvenirs. Forget the essentials and you'll have to make up for it by shopping during your precious vacation time. This packing list is ideal for those who are always on the road and have a hard time remembering what to bring with!
#12: …And Planning Your Outfits: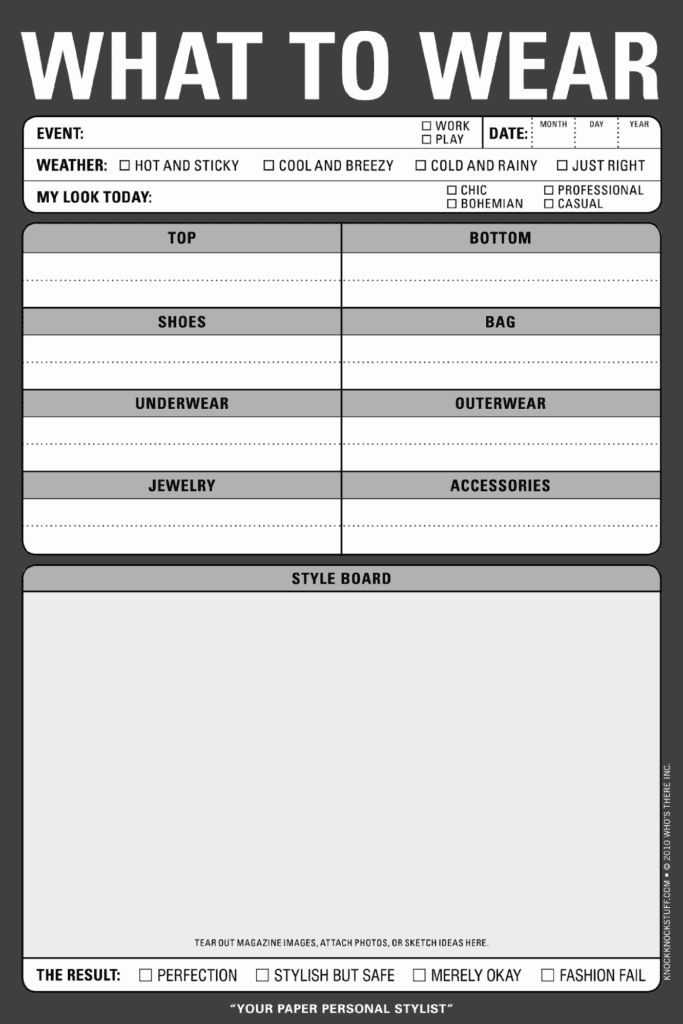 $17.99, Amazon
Since my work wardrobe mostly consists of sweats and yoga pants, I will likely never invest in this funny to do list. But for those who work in a physical office, this Knock Knock product might put your mind at ease when you plan ahead of a busy morning!
#13: For Meal Planning: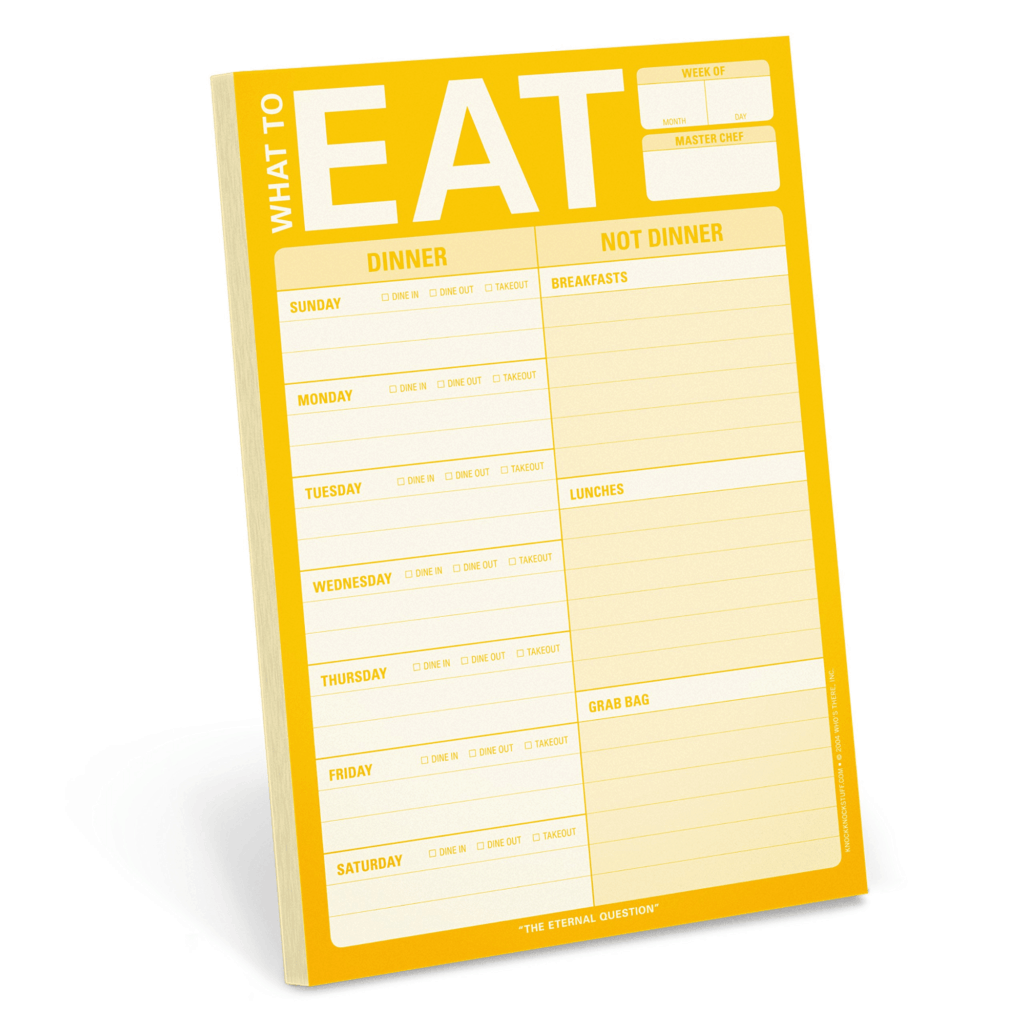 $5.60, Amazon
Planning your grocery list will be a lot easier when you know what you want to eat for the week! This meal planning list makes it easy to get control over your life—especially if you're trying to be more purposeful and healthy.
#14: For Knocking out Household Chores: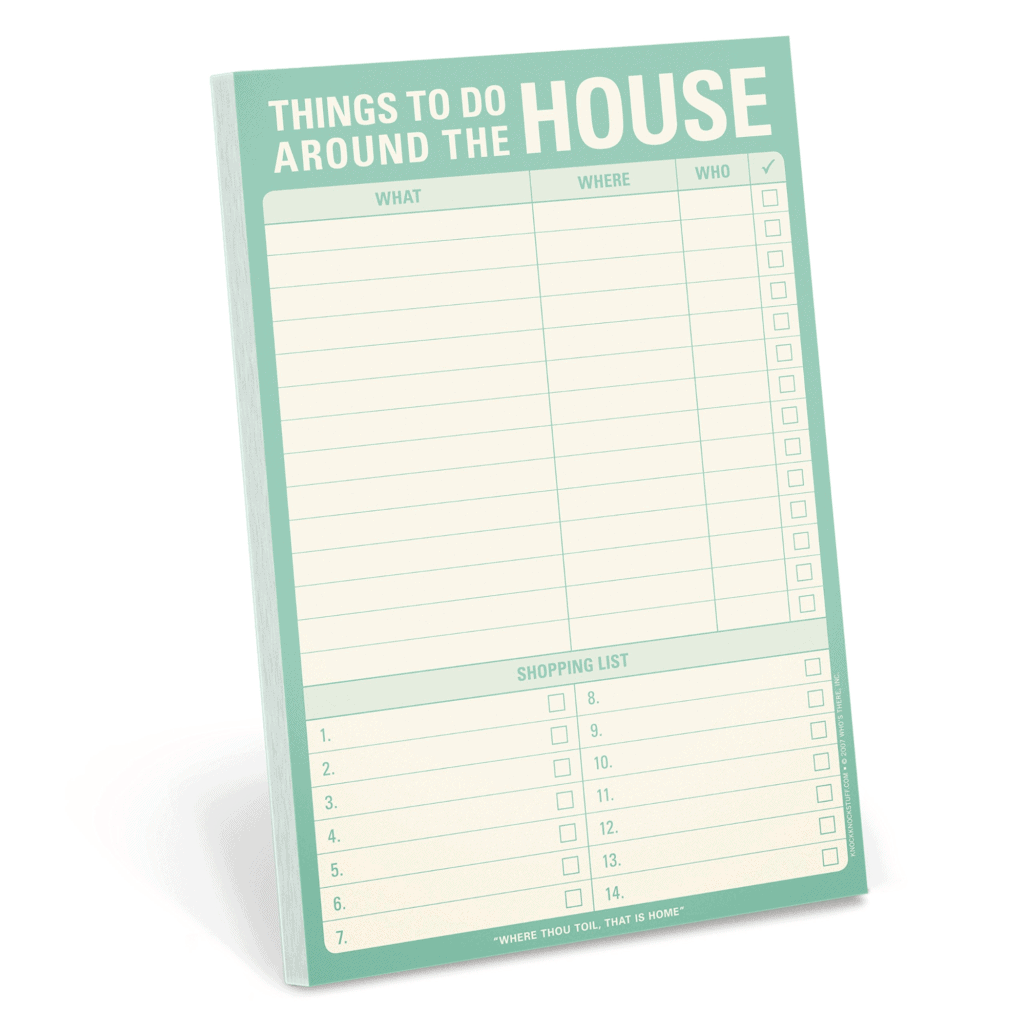 $7, Amazon
There's nothing more satisfying than checking off a to do list item that refers to a chore. After all, once you're done, you can get back to doing literally anything else. This funny to do list was built for a Sunday focused on getting stuff done—whether inside the home or out running errands.
#15: For Reminding Yourself About Self-Care: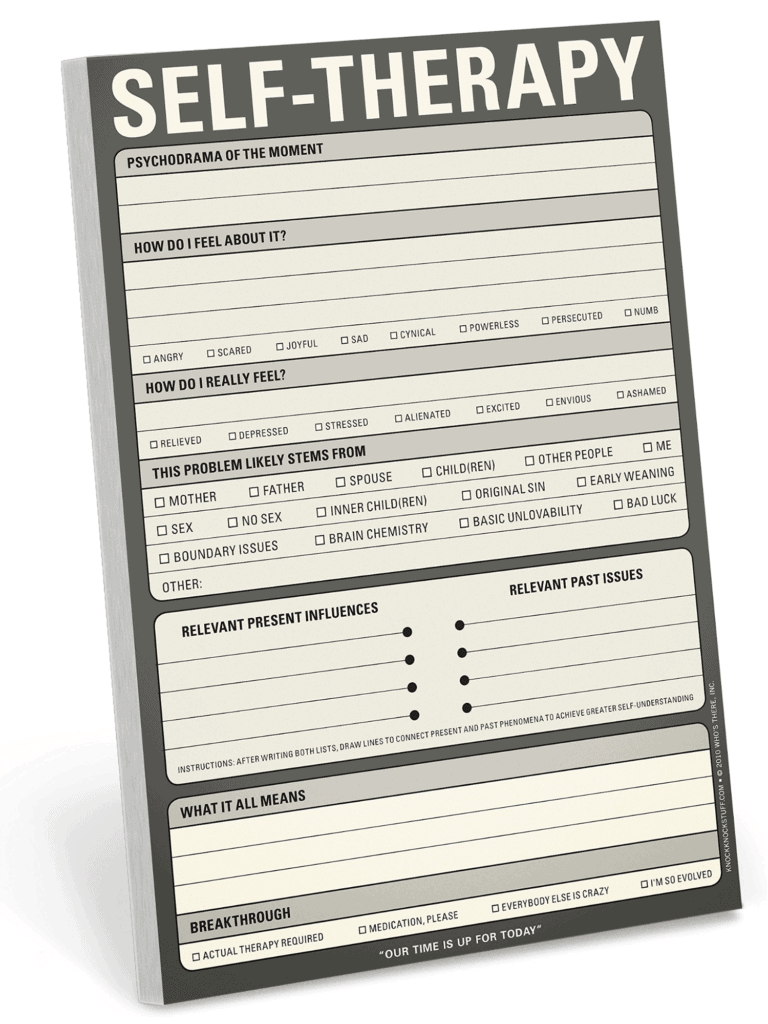 $7.11, Amazon
Perhaps you're so caught up in the daily grind that you forget to do things just for you to balance everything out. Not every to do list has to be focused on accomplishing personal and professional goals—they can also help you work out your inner demons.
#16: …And Tracking Intentions: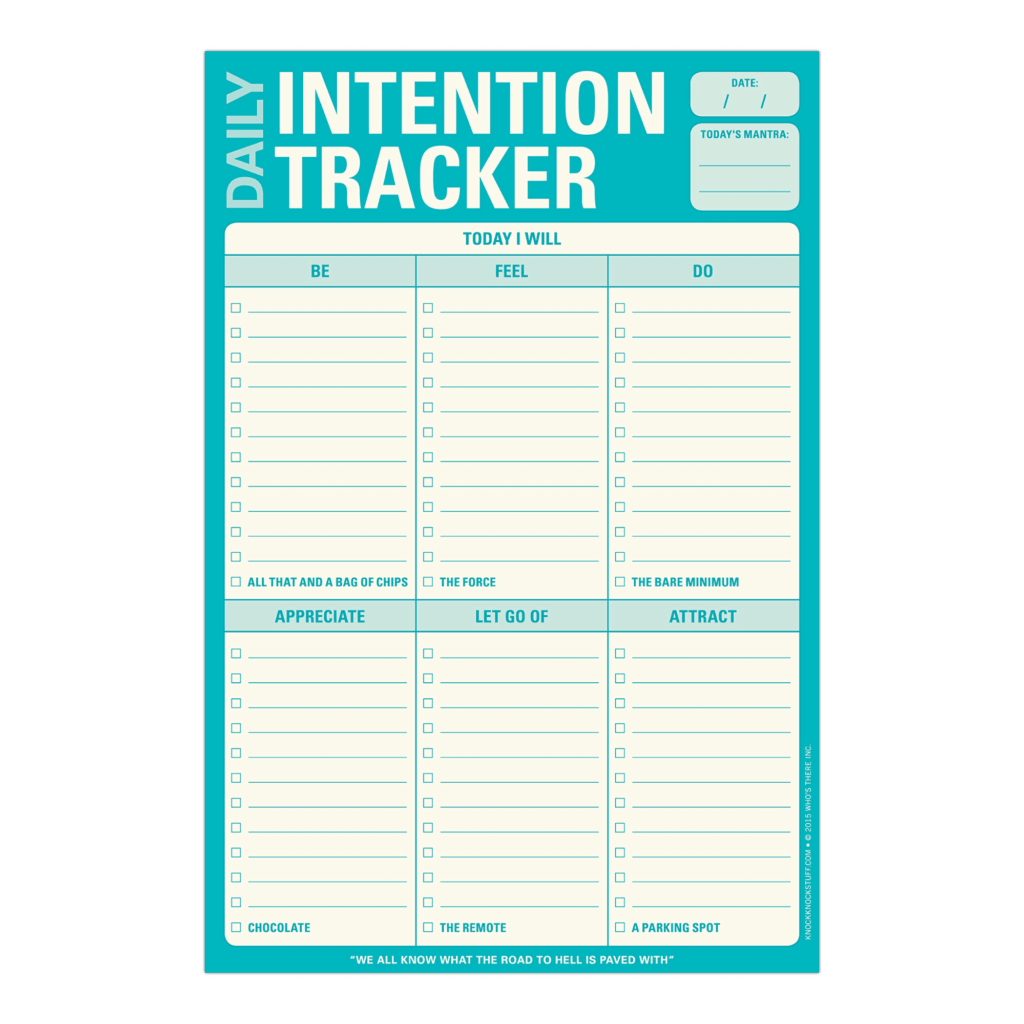 $8.10, Amazon
For a slightly more positive spin on self-care, check out this Knock Knock product—a daily intention tracker. Thinking about what you want out of any (and every) day is a great way to make sure it actually happens.
#17: For Reminding a Roommate or Significant Other About Something They Need to Do: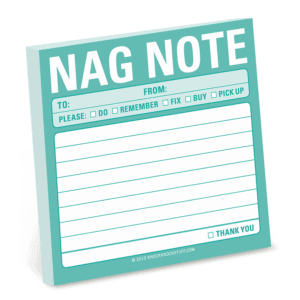 $4, Amazon
Alright, now we're getting to some of the best of the best funny to do lists. These are ideal for reminding your SO that they said they would do something… but still haven't yet.
#18: …Or Lodging a Complaint: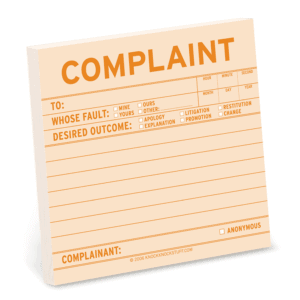 $4, Amazon
Before making use of these funny to do lists, understand that their purpose is primarily to be humorous. As such, these are probably better as a gift than as something you actually make use of. And if you do use them, do so sparingly!
#19: …Or Starting a War: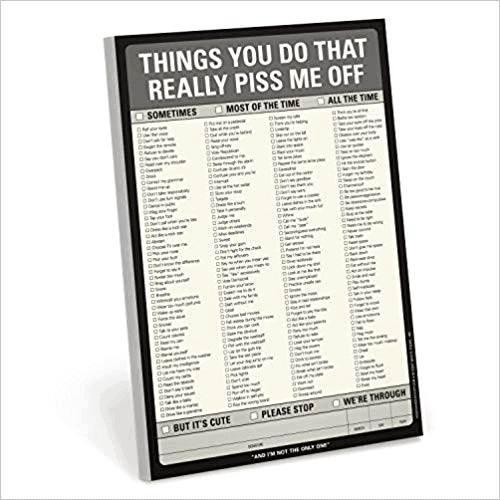 $4, Amazon
See the note for #20—it also applies here.
#20: …And to Show them Appreciation: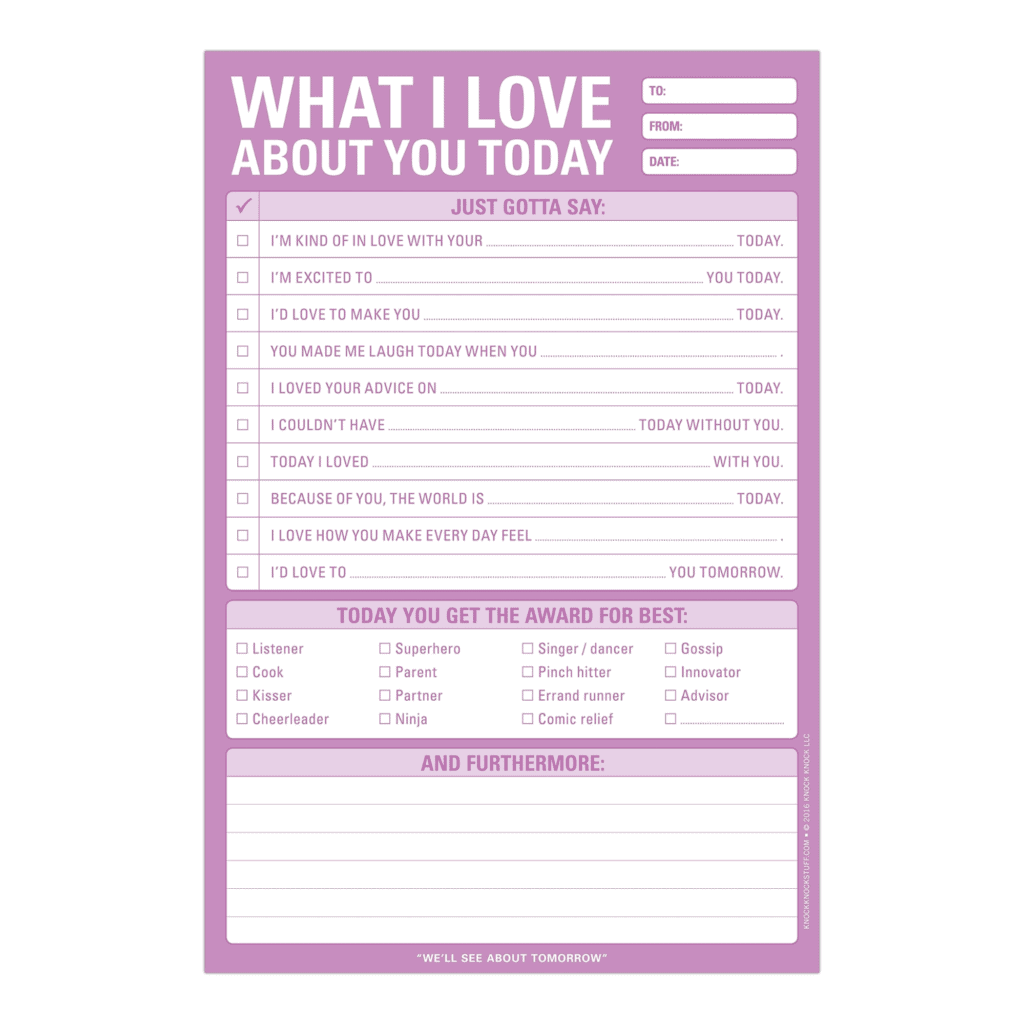 $8.24, Amazon
These funny to do lists aren't just for being silly—they can also be a great way to show someone that you care. Such is the case with these Knock Knock products. Use them to brighten someone's day!
#21: Fill-in-the-Blank Books: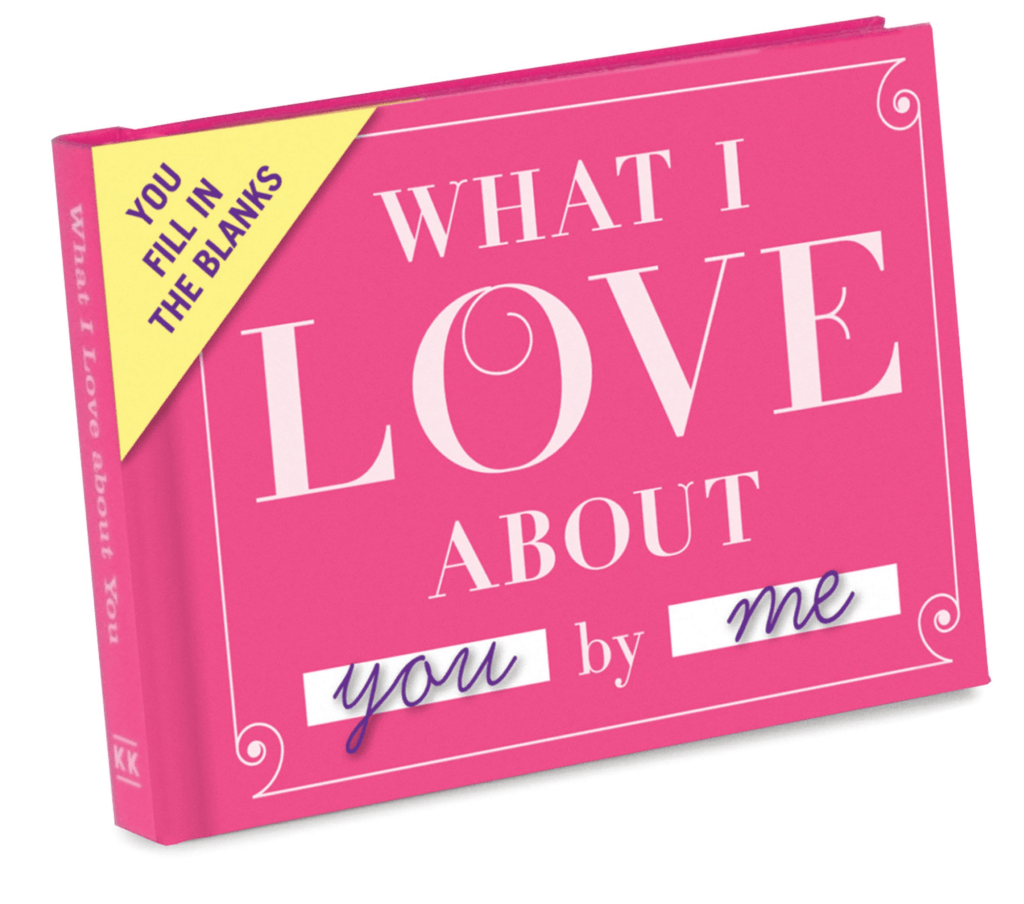 $6.90, Amazon
How fun are these books? If you're feeling especially sentimental, like on a romantic occasion or birthday, these Knock Knock products are a great way to show it. There are also special versions to give to your mom, your dad, and your bestie (to name a few).
#22: For Congratulating Someone on a Great Job: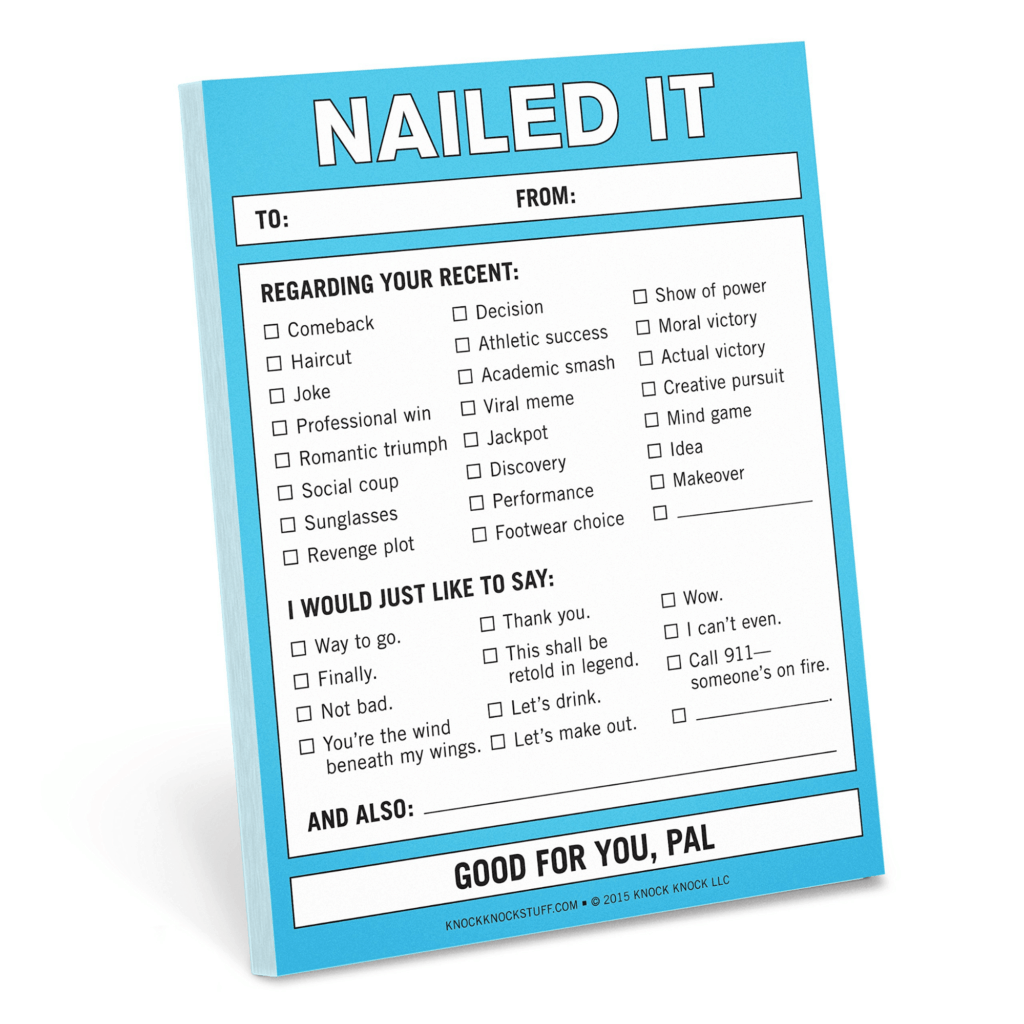 $4.80, Amazon
This funny to do list is perfect for the workplace—especially if you're the boss. They make for an easy way to show appreciation for your direct reports' hard work.
#23: For Lobbying a Favor: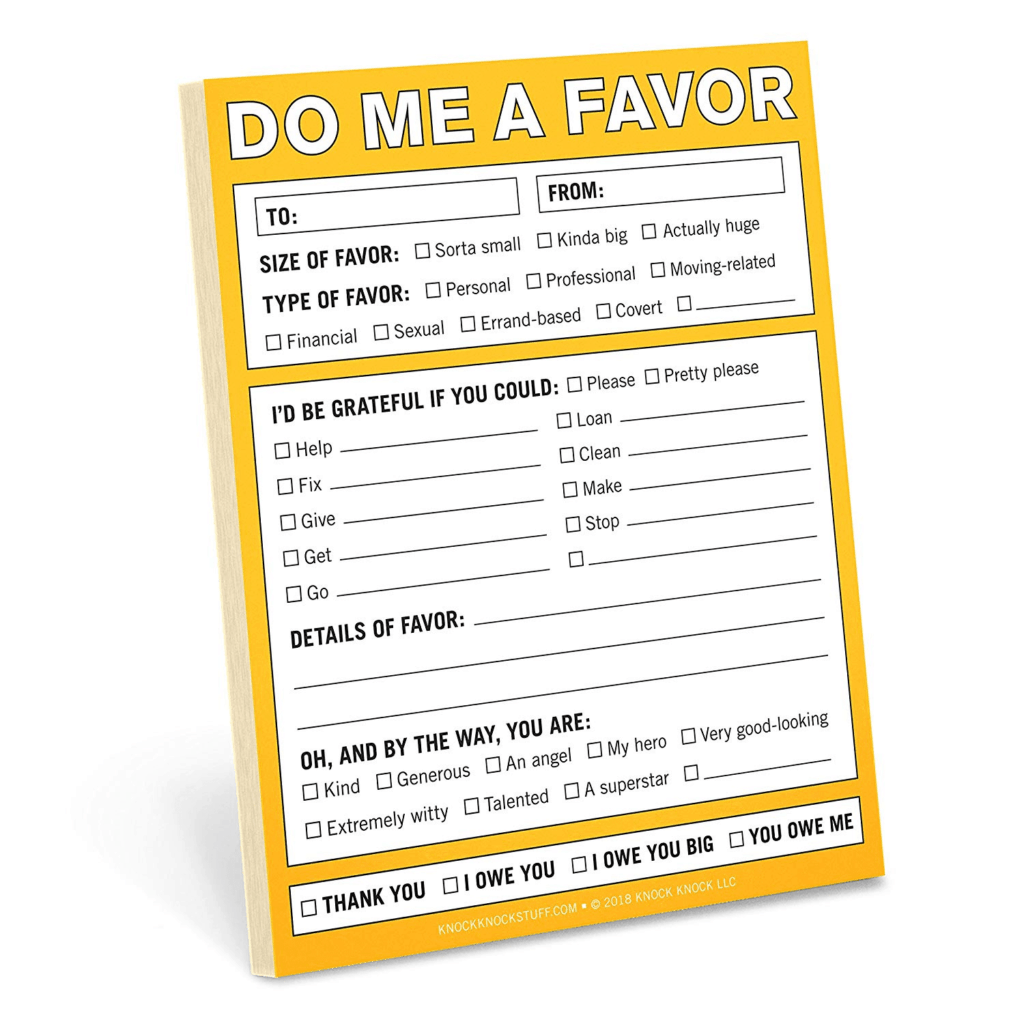 $13.63, Amazon
Need help with something and want to make sure it doesn't get forgotten? Use this funny to do list to make your request known, front and center.
#24: For Entertaining Guests in the Bathroom: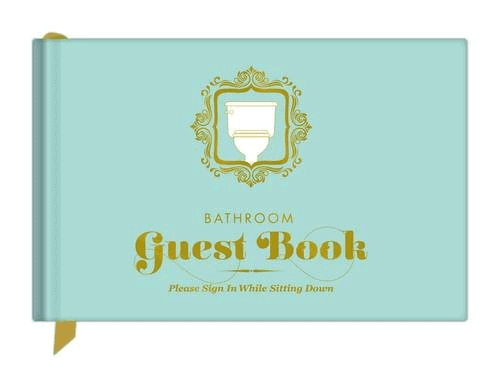 $11.97, Amazon
Ok this isn't really a to do list but it's definitely one of my favorite Knock Knock products. Give your houseguests something to talk about and something to do while they're on the throne.
#25: For Keeping Your Place in a Book (with Space for Notes!):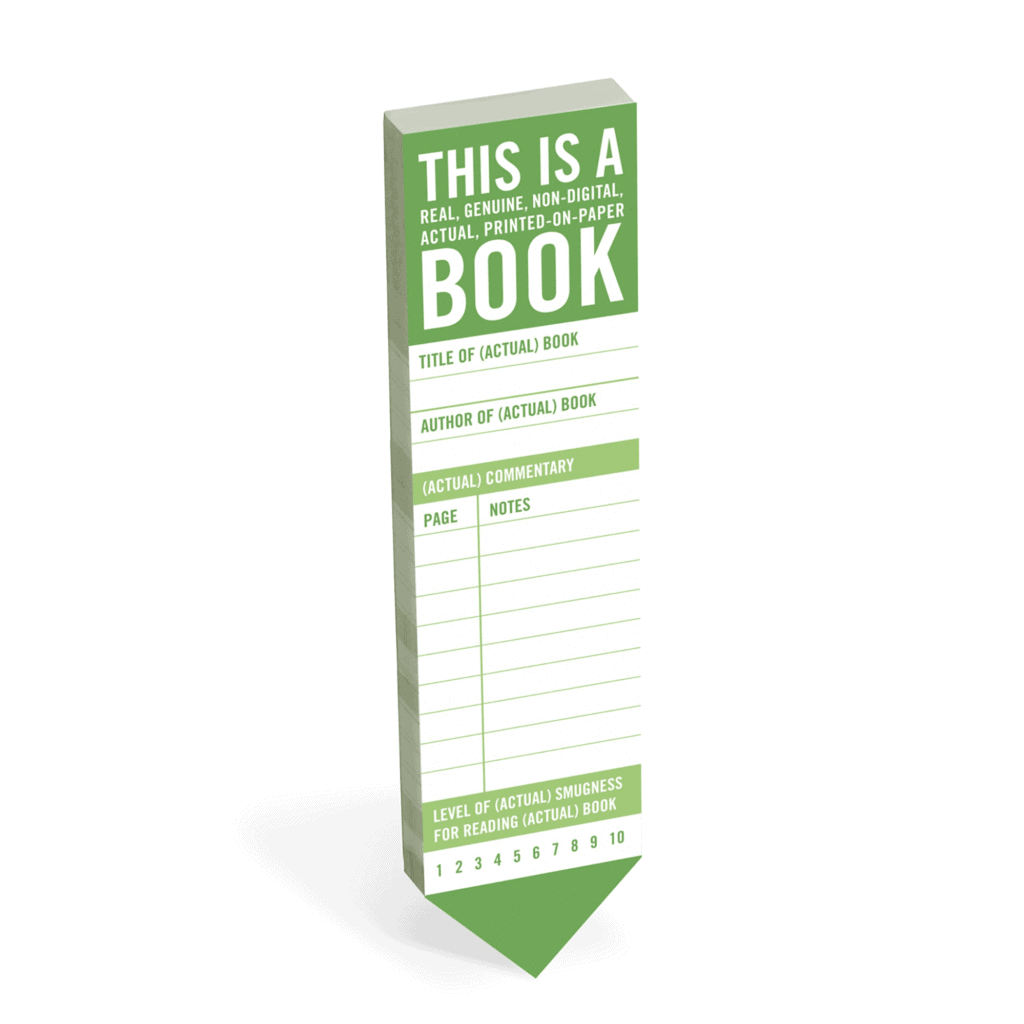 $7.06, Amazon
I hate being interrupted when reading—especially by notifications. While I normally take notes on Evernote, I'd rather use this Knock Knock product to keep track of my thoughts while reading in a more analog way. Plus, it doubles as a bookmark!
Final Thoughts: The 25 Best Knock Knock Products: Funny To Do Lists for Everything
This list of Knock Knock products? It's actually only the tip of the iceberg. They have dozens of additional products to choose from, depending on your funny to do list/gifting needs.
How do you organize your days? Whether it's a specific product, software solution, or framework, I'd love to hear about it in the comments!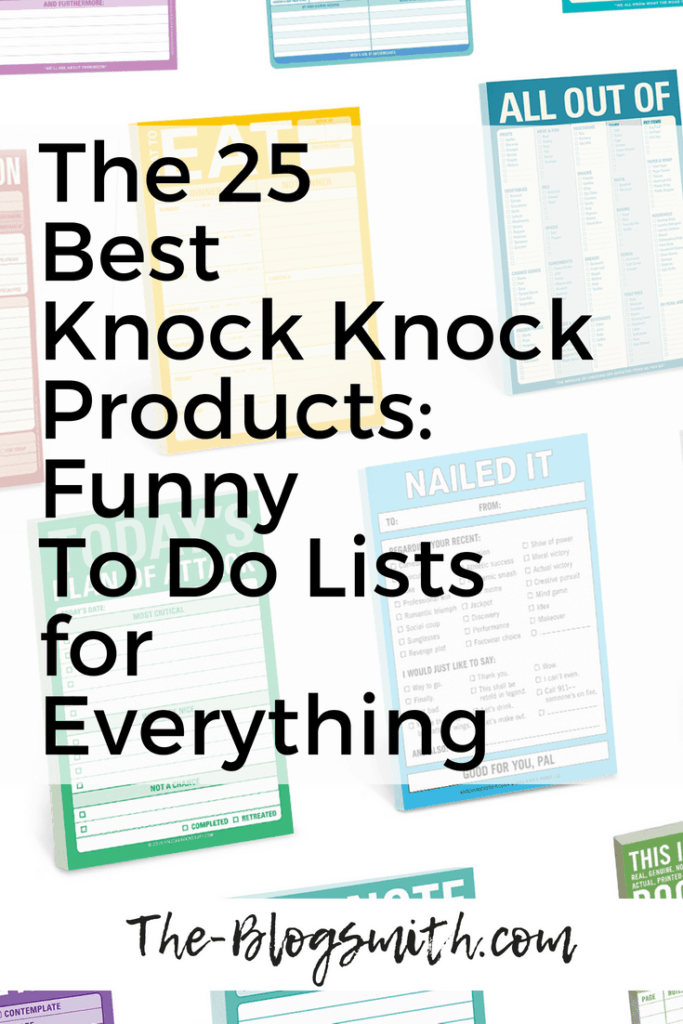 ---
Also published on Medium.