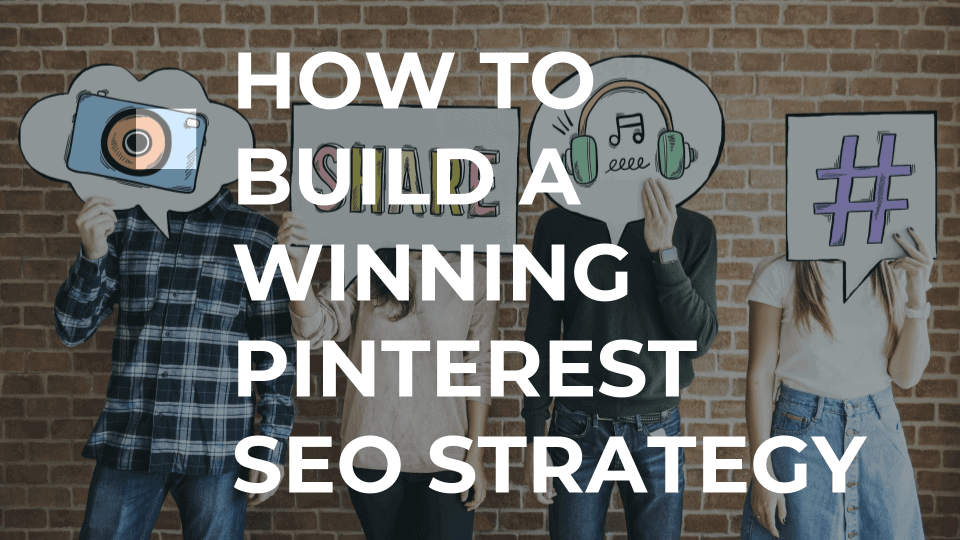 Please note that these resources may contain affiliate links. If you buy something after clicking one of these links, I may earn a commission. 
Lesson 1: Important Pinterest Stats
Pinterest is the second-largest social traffic referrer to websites.
Buying intent on Pinterest:
87% of pinners purchased something because of Pinterest
93% of people say they use Pinterest to plan purchases
Pinterest potential:
97% of searches are unbranded.
Pinterest search vs other popular search engines:
How long Pinterest content stays relevant:
The half-life of a tweet is approximately 24 minutes.
The half-life of a Facebook post is approximately 90 minutes.
The half-life of a pin is approximately 3 ½ months.
Lesson 2: Designing Pinterest Images that Get Attention
Canva is my favorite tool for creating simple but beautiful Pinterest images.
Lesson 3: Pinterest SEO: Keyword Research
My favorite keyword tool (in general): Ahrefs
Lesson 4: Pinterest SEO: Board Setup
Example boards from Tanks that Get Around
Lesson 5: Pinterest SEO: Pinning
Pin Description Template:
Account keyword
Board keyword
Website (explain what it is)
Call-to-action (CTA)
Lesson 6: Pinterest Website Integrations
Lesson 7: Pinterest Analytics
Lesson 8: Group Boards
Pinterest Group Board Directory: PinGroupie
Lesson 9: Pinterest Automation