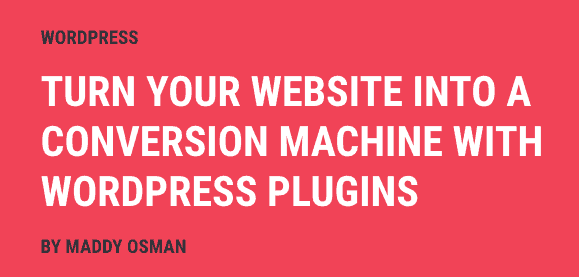 Article Description:
Turn Your Website into a Conversion Machine with WordPress Plugins
There's a goal behind every website, and a specific chain of events that must occur before each goal is accomplished. Whether you want someone to sign up for your email newsletter, or fill out a contact form, these things don't happen without the proper triggers. Used strategically, WordPress plugins can assist with the realization of important goals.